Special Projects
A 235' Sailing Catamaran Container Ship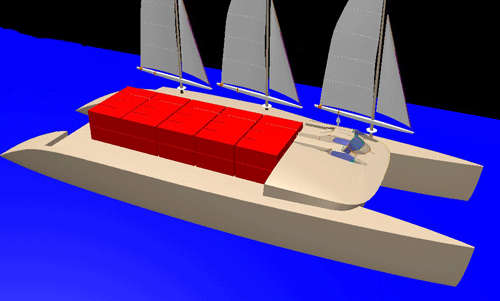 A 235' composite sailing catamaran container ship proposal.
I designed this 235' sailing catamaran container ship for a group who wanted to be able to reach south Pacific islands with an economical, shallow draft vessel. Capacity would be 40 containers. Draft is 6' for the hulls. The masts would have electric control and cameras linked to the helm to optimize sail trim.


All study plans are now available for email delivery at half the price of paper plans!