Custom Designs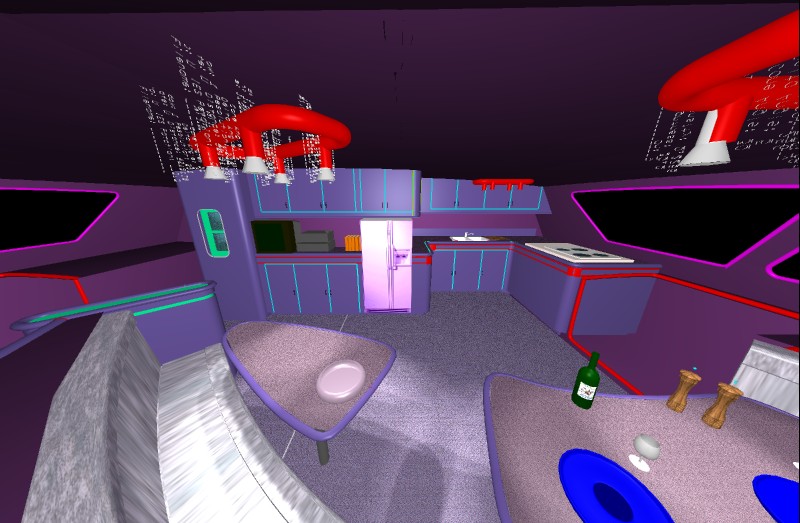 Inside a cruising catamaran during the design process.
Custom Design services are available for all aspects of multihull design. KHSD excels at the design of new custom multihulls. We do this work at a very competitive price.
My goal is to help you define your multihull needs, then equip you with a boat design that meets those needs better than anything else there is. I feel that your multi must inspire confidence. A sense that it will go where you want it to go, tack when you want it to, claw to windward better than you could imagine, survive whatever comes at you, give a ride that seems to smooth out the waves, and allow immediate control of everything on the boat. Inside, everything can be just where it should be.
Nearly thirty years of active multihull design allows me to confidently define the best solutions to real problems. The most sophisticated three-dimensional CADD system found in any multihull design office lets me rapidly define the form of a project. That virtual cat or tri can then have snapshots emailed to you the client for rapid approval. Marketing people can have photorealistic renderings right at the start, builders can have hull lines by email or even nurb surfaces for CNC forming.
Clients may take advantage of not only my drawings and specifications, but all CADD and other computer services, my extensive software tools, published resources library, an aggressive research program, and specialized consultants as needed. Clients may also benefit from using my network of the best builders, products suppliers and specialized shops.
If the boat is to be US Coast Guard-certified, I am experienced at providing that service.
A new Catamaran or Trimaran Design begins by clicking here.
SEMI-CUSTOM WORK
Consider semi-custom design work. Semi-custom design is a good way to get the advantages of custom design work at a lower cost than custom work. A stock design set or the parts of several stock sets can be modified or combined to give you exactly the boat that you want. The CADD system makes this much more flexible and less costly than you might expect.
The best custom designs, giving builders and sailors the exact boat they need, can be found here!