Special Projects
Chaak 45 Trimaran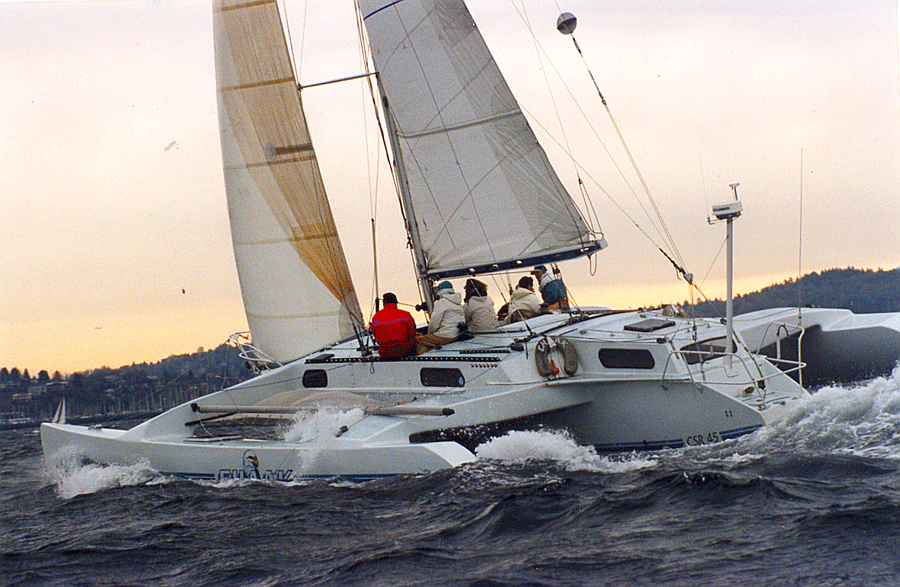 A 45' upgrade to a Searunner 40.
Designing new CM (cylinder molded) amas and new beams for the Searunner 40 Chaak back in 1988 was one of my early design jobs. The trimaran was redesigned and rebuilt by the guys at CSR Marine. www.csrmarine.com. Chaak has been to Hawaii and back already. Chaak is undergoing another upgrade as seen in the now two year old pictures below. Back when she was sailing, she was one of the most successful racing boats in the Seattle area. I expect that to continue.



All study plans are now available for email delivery at half the price of paper plans!