Special Projects
New new Amas for Magic Hemple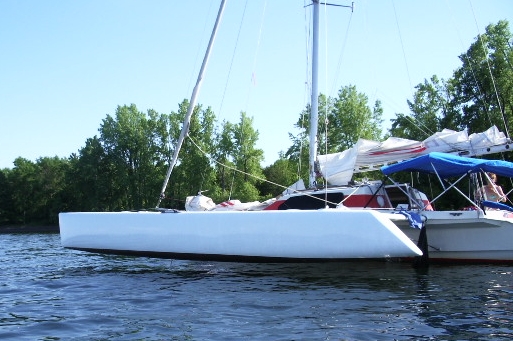 A notable trimaran gets new amas..
I designed some new amas for the quick, powerful and famous 25' trimaran Magic Hemple, almost 20 years ago. Unfortunately the builder built in some defects back then. Recently I designed a new set of them in foam/glass.

All study plans are now available for email delivery at half the price of paper plans!