Special Projects
S44 Submarine Replica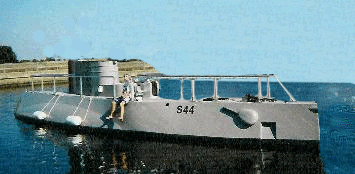 A 1/4 size replica of the WW2 submarine S44.
This replica of the submarine S44 was designed for Lloyd Reeves. See http://www.fastkayak.com/s44.html. It is 1/4 size and built with plywood/epoxy. This was a very unusual design project. Lloyd uses the sub for tours.




All study plans are now available for email delivery at half the price of paper plans!